Introduction:
In the vast landscape of online casinos, finding a reputable and trustworthy platform is crucial for a safe and enjoyable gambling experience. With countless options available, it's essential to make an informed choice and select an online casino that meets your needs while providing a secure and fair gaming environment. In this article, we will explore the key factors to consider when choosing a reputable online casino. From licensing and security measures to game variety and customer support, we'll equip you with the knowledge to make an educated decision and embark on your online casino adventure with confidence.
When searching for an online casino to join, it is important to choose a reputable and trustworthy platform for a safe and enjoyable gambling experience. Fortunately, there are many options to choose from, but with that comes the responsibility of making an informed decision. Before compromising on your choice, assess the different online casinos based on their licensing and security standards, game variety, customer service, and other essential factors. Doing your due diligence can ultimately provide you with peace of mind and ensure a secure gaming environment. Knowing all the components of potential online casinos will guarantee an exciting and safe experience.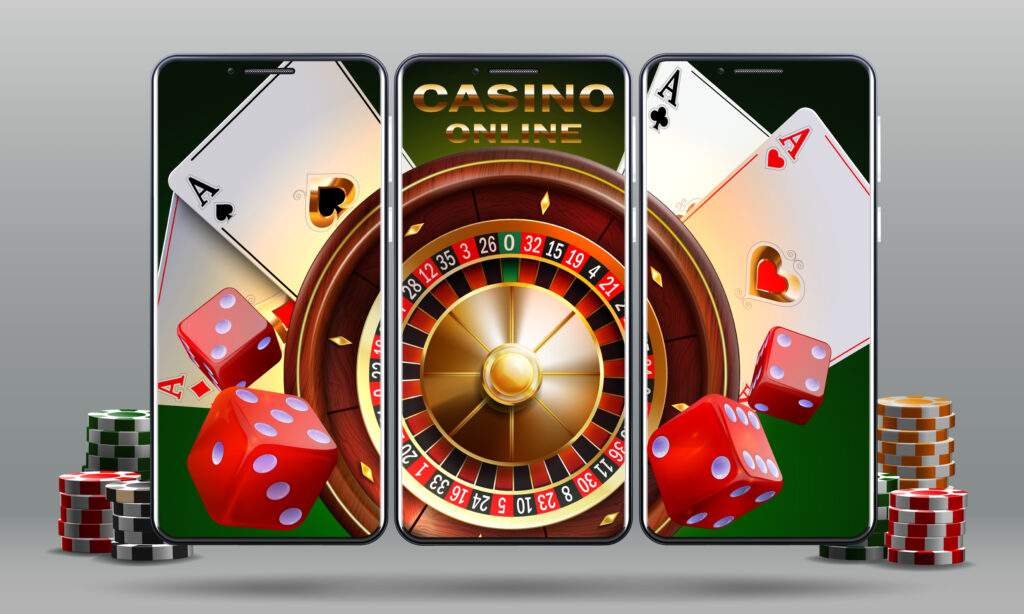 Choosing a Reputable Online Casino
I. Licensing and Regulation
A. Importance of Licensing:
Choosing an online casino that holds a valid gambling license is paramount. A license ensures that the casino operates within legal frameworks and adheres to strict regulations. It serves as a guarantee that the casino is subject to regular audits, fair play practices, and player protection measures. Reputable licensing authorities include the United Kingdom Gambling Commission, Malta Gaming Authority, and Gibraltar Regulatory Authority.
Furthermore, checking the security measures a casino takes to protect the data of its players is also essential. These should include industry-standard SSL encryption, firewall protection, and state-of-the-art privacy policies. It is also advisable to look for casino reviews, both online and offline, to get an understanding of the casino's quality of service and overall reputation. Checking which payment processors the casino is affiliated with is also an important security measure. These should include reputable payment processors such as Visa, Mastercard, and Neteller.
Doing a simple Google search can also provide an overview of a casino's fairness to its players. Look for any reliable third-party auditing information regarding the casino's game fairness and payout rates, as this information is usually publicly available. Finally, any casino that is regulated and licensed by a trusted jurisdiction should provide players with a level of comfort in the casino's integrity and fairness.
B. Verification of License:
Before committing to an online casino, verify the authenticity of its license. Visit the website of the respective licensing authority and cross-reference the casino's license details. This simple step can help you avoid unscrupulous operators and ensure your funds and personal information are in safe hands.
Furthermore, ensure that the casino you're choosing is also audited by a third party. This is important, as it will provide you with an additional level of security and peace of mind, knowing that your games are fair and your payouts are verified. The casino should be publicly displaying its certificate and/or report from these third-party containers. Take the time to read through the reports and familiarize yourself with the terms and conditions of the casino before investing your hard-earned cash.
Additionally, look for certifications from organizations that focus on player protection such as an eCOGRA certification or GamCare accreditation. These are seals of approval that provide a further guarantee that the casino is protecting its players and adhering to specific fairness and responsible gaming standards. The presence of these seals can be found on the casino's website, and also signify that customer service inquiries will be taken seriously. Incorporating these elements into your assessment of the casino will ensure that you have a safe and enjoyable gambling experience.
II. Security and Fairness
A. SSL Encryption:
Robust security measures are vital to protect your sensitive data from unauthorized access. Look for online casinos that employ industry-standard SSL encryption technology. This encryption ensures that all your financial transactions, personal information, and communication with the casino remain confidential and secure.
It is also important to check the casino's reputation and to read user reviews and testimonials. There may be a few complaints here and there, but there should also be a lot of glowing recommendations as well. Additionally, be sure that the casino is licensed and its software is regularly tested for fairness. All legitimate online casinos will have their licensing information publicly available, and the testing results will usually be posted on their website. Finally, look for online casinos that keep your information confidential and do not share it with third parties. With these precautions in place, you can be sure your data is safe and secure.
Also, make sure that the online casino offers deposits and withdrawals using secure payment methods, so you know that your money is always safe. Be sure to read carefully through the online casino's terms and conditions to check for any hidden fees and extra costs that could be incurred. Lastly, if you have any questions or doubts, make sure to reach out to their customer service team before you make any deposits. With the right care, research, and caution, you can find a safe and secure online casino to play your favorite games.
B. Random Number Generators (RNG):
Fairness is a key aspect of any reputable online casino. RNGs are algorithms used to determine game outcomes randomly, ensuring that games are unbiased and not manipulated. Reputable casinos regularly audit their RNG systems and display certifications from independent testing agencies such as eCOGRA (eCommerce Online Gaming Regulation and Assurance).
The casino should also have up-to-date security measures such as SSL encryption; this ensures that payments, user information, and other sensitive data are securely transferred online. Additionally, reputable casinos also provide players with the opportunity to set their betting limits. This encourages responsible gambling and ensures that players can bet amounts comfortable to them.
The casino should also have in place responsible gaming measures such as displaying age-appropriate content and information about how to identify and address problem gambling. Further, the casino should have an easily accessible customer support service in case players have any queries or issues that require resolving. Moreover, casinos should have an accessible terms and conditions section, where all their policies and guarantees are clearly outlined. This helps to ensure that the casino is operating within legal parameters and that players are fully aware of the rules and regulations before playing.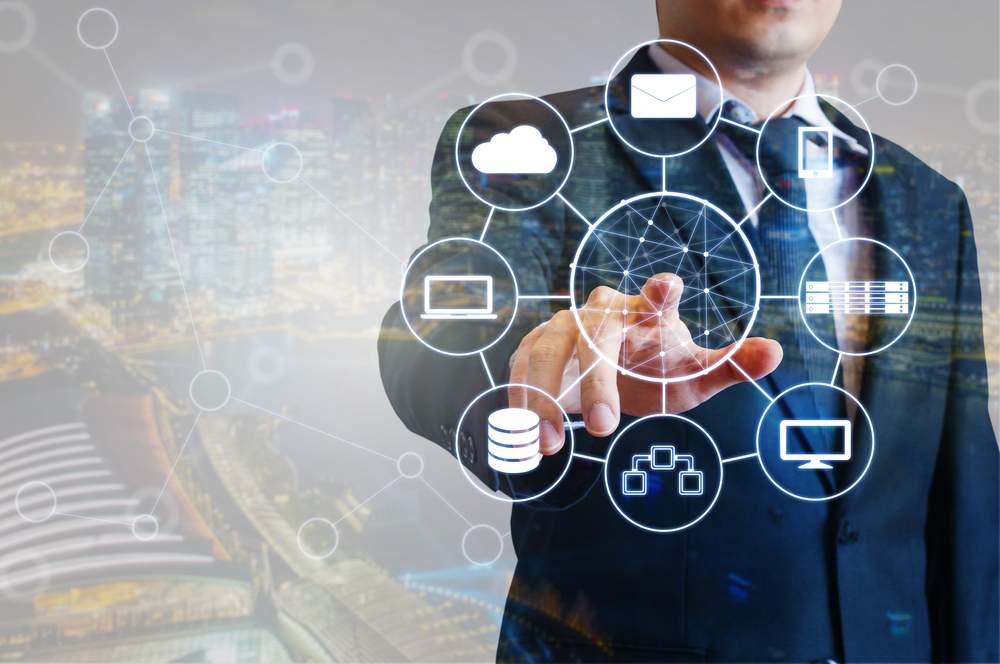 III. Game Selection and Software Providers
A. Variety of Games:
A reputable online casino offers a diverse selection of games to cater to different player preferences. Look for casinos that offer a wide range of slots, table games, live dealer games, and specialty games. The availability of popular titles from reputable software providers indicates a quality gaming experience.
Additionally, check for transparent bonus terms, fair banking policies, and reliable customer service. By taking the time to do research, players can ensure they'll enjoy a secure casino experience and have plenty of great games to play while they're at it.
Before signing up for an account at an online casino, players should read reviews from honest and independent sources. Reviews can provide insight into a casino's game selection, licensing, and customer support. It's also important to look for promotions such as no-deposit bonuses, free spins, and cashback offers to help players get the most out of their bankroll. Additionally, players should ensure the bonuses and promotions have fair wagering requirements and are available to players from their country.
B. Software Providers:
The quality and reliability of online casino games depend on the software providers behind them. Renowned software developers like Microgaming, NetEnt, Playtech, and Evolution Gaming are known for delivering immersive gameplay, impressive graphics, and fair outcomes. Prioritize online casinos that partner with reputable software providers to ensure a seamless gaming experience.
Additionally, it's important to review the range of games offered by the casino. If the online casino you are considering offers a wide range of games from different software providers, then you can be sure that there will be something to suit your gaming preferences. Look out for table games, slot games, specialty games, and live dealer games for the most comprehensive gaming experience.
Before playing any game, make sure to do your research and understand the rules and betting limits that are set by the casino. Knowing these limits can help you to manage your funds and enjoy smoother gameplay. Also, check for certain bonuses or incentives that the casino may be offering, like VIP bonuses or sign-up bonuses, and take advantage of these when they are available. This can give you greater chances of success and more chances of earning real money.
IV. Banking Options and Security
A. Secure Payment Methods:
A reputable online casino offers a variety of secure and convenient banking options. Look for platforms that support well-known payment providers such as Visa, Mastercard, PayPal, Neteller, and Skrill. The availability of multiple trusted payment methods allows you to choose the one that suits your preferences while ensuring the safety of your financial transactions.
Make sure to check the minimum deposit values as well as the processing times for each method before you commence with your action. It is also recommended that you review the regulations and fees associated with each payment method, as these can vary significantly between providers. Furthermore, you should also read any reviews available online about the casino's banking services to verify the safety and legitimacy of the payment methods. This will help you to make an informed decision about which payment method to use.
Lastly, you should also test your payment method before making a deposit, to make sure it works as expected. If you encounter any issues during the process, you may want to make a note of them and contact the casino's customer service team for assistance. Additionally, if available, you should also take advantage of any bonuses or promotions offered by the casino for depositing. This will help to maximize the value of your deposit.
B. Withdrawal Policies:
Review the withdrawal policies of the online casino, paying attention to withdrawal limits, processing times, and any associated fees. Transparent and efficient withdrawal processes are indicative of a reputable casino that prioritizes customer satisfaction.
Reviewing the payout policies will also be beneficial as they will provide you with more information regarding the deposit and withdrawal speed of the casino. Some online casinos might have delays for certain payment methods, or high fees depending on the payment option chosen. You should also note any additional taxes or extra charges that might apply to the amount that you are looking to withdraw from the online casino and always make sure to read the terms and conditions associated with all available payment options. This will ensure that all withdrawal processes are conducted in a timely and cost-effective manner that reflects the best interests of the customer.
Researching customer reviews is also a great way to know how trustworthy a casino is. You should look for any customer complaints regarding payouts and the customer service provided by the online casino. Additionally, check if the online casino is licensed and regulated by a reputable authority as this will guarantee fairness in the gameplay and payouts. It is important to remember that the licensed status will also impact the withdrawal speed and payment methods available at the online casino.

V. Customer Support and Reputation
A. Responsive Customer Support:
Reliable customer support is essential when navigating the online casino landscape. Look for casinos that provide multiple channels of communication, such as live chat, email, and telephone support. Responsive customer support should be available 24/7 to address any queries, concerns, or technical issues promptly.
Social media is also a useful tool for reaching customer service, however, responses may not be as timely. Be sure to make use of any FAQs and customer guides that come with the online casino platform, which should help you with the basics. If you need any assistance, don't be afraid to reach out to customer service – their primary goal is to ensure you have a rewarding and satisfying gaming experience with the online casino.
Most online casino platforms provide a variety of customer contact options including email, telephone, and live chat. Some operators may also provide social media support, so be sure to check those sources if they're available. When contacting customer service, be sure to have all relevant information related to your issue and be prepared to answer questions to help the customer service agent provide a more definitive resolution to your issue.
B. Reputation and Player Feedback:
Take the time to research the reputation of the online casino by reading reviews and feedback from other players. Platforms with positive reviews, satisfied customers, and a solid track record are more likely to provide a safe and enjoyable gaming experience.
You should also take the time to make sure the online casino is secure and uses the latest in encryption technologies. Look out for seals of approvals from recognized third-party organizations, and always make sure payment methods are secure. Finally, check to make sure customer support is available to help answer any questions or address any concerns. With these steps, you can be sure that you're playing at a reputable and secure online casino.
Additionally, make sure that the online casino offers the games and features you're looking for. This could include a wide selection of slots, table games, sports betting, virtual games, and a live casino. ensure that the online casino also has a mobile platform available so that you can access your favorite games on the go.
Conclusion:
Choosing a reputable online casino is the first step towards a thrilling and secure online gambling experience. By considering factors such as licensing and regulation, security measures, game variety, banking options, customer support, and reputation, you can make an informed decision that aligns with your preferences. Remember to conduct thorough research, compare options, and prioritize safety and fairness. Armed with this knowledge, you can confidently embark on your online casino journey and enjoy the excitement and rewards of virtual gambling.
Before signing up with a casino, read reviews from various sources to get an understanding of the quality of the games and services offered. It's important to use reliable, independent websites that have verified reviews and ratings to ensure you're choosing a trustworthy and reliable online casino. You should also make sure that the casino offers a satisfying bonus package in addition to fair terms and conditions, including wagering requirements. Lastly, make sure the site is easy to navigate and straightforward to use. There's nothing worse than signing up with an online casino that has a confusing interface or doesn't provide much information on how to get started.
It is also advisable to check if the casino has customer service available and make sure that the customer service is prompt and courteous in answering queries. Don't forget to read all the terms and conditions carefully before signing up to ensure that you understand what you are signing up for and know what you are eligible for. It's best to get a good understanding of what a casino has to offer before joining the site, so you have a positive gambling experience once you're a member.