Welcome to a world where skill, strategy, and a bit of luck converge on the green felt of the poker table. In this high-stakes arena, where fortunes are won and lost in the blink of an eye, a select few have risen to claim their place among the elite—the richest poker players. Among these poker titans, one name stands out, synonymous with charisma, flamboyance, and a remarkable journey from a humble beginning to dazzling success. This is the story of Antonio Esfandiari, a master of the game whose prowess at the poker table has not only earned him fame but also a staggering net worth that places him at the zenith of the poker world.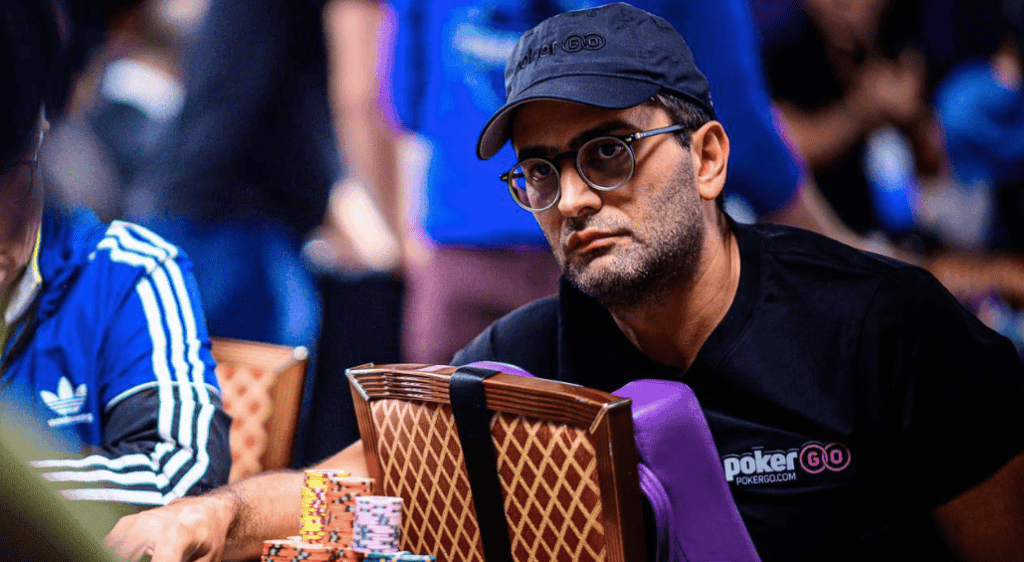 From his early days as a magician to his transformation into a poker sensation, Esfandiari's journey is a testament to determination, strategic brilliance, and an unwavering belief in oneself. As the curtains of this narrative rise, we delve into the life and career of a man who left his mark not only on the world of poker but also on the collective imagination of those who have witnessed his incredible feats on and off the felt.
In this exploration of Antonio Esfandiari's net worth, we will unravel the myriad layers that compose his financial success. From his groundbreaking victories in some of the most prestigious poker tournaments to his shrewd business ventures and media appearances, every facet of his wealth accumulation will be meticulously examined. Moreover, we will delve into the charismatic persona that sets Esfandiari apart, contributing not only to his financial gains but also to his enduring popularity among fans and peers alike.
So, join us as we embark on a journey through the highs and lows, the risks and rewards, and the sheer excitement that defines the life of Antonio Esfandiari. Discover how a love for cards, a dash of showmanship, and an unyielding spirit propelled him to the summit of poker's financial echelons. Welcome to "The Richest Poker Players: Antonio Esfandiari's Net Worth."
Real-Life Poker Story: Antonio Esfandiari
Who is that one particular individual who is capable of winning millions of dollars in cash games and every major poker tournament? This sounds more like a movie script, rather than a real-life person! However, Antonio Esfandiari is one of the most famous World Series of Poker professional players. One time, he decided to impress his date and bought himself a Dodge Viper. One week later, the car was completely wrecked.
Antonio Esfandiari (originally from Tehran, Iran) has his TV shows, books, and businesses, as well as some stunning condos in Las Vegas. He knows how to invest his World Poker Tour winnings smartly. This is the reason Esfandiari's net worth is a thing many writers want to write about. And this is also why every professional poker player aspires to become Antonio someday!
Esfandiari even earned $18.3 million. Well, this doesn't sound so impressive, right? After all, some of the most productive poker players, like Erik Seidel, Phil Ivey, and Daniel Negreanu have also managed to win as much as that. Well, get this! Antonio managed to make this amount in a single day.
So, yes: when you think of it like that, it is safe to say that Antonio Esfandiari's net worth is enormous. His poker strategy is one of the best in the entire world. You see, in order to be a successful poker player, you need to have a specific set of skills. And Antonio clearly possesses every single one of them.
Only the best players in the world are born with the ability to read through their opponent, to have the best poker face, and to think and act fast and smart at the same time. You see, Texas Hold 'Em poker might seem so easy when we see it on TV, but it turns out to be a very hard game once you find yourself in front of all those cameras and opponents.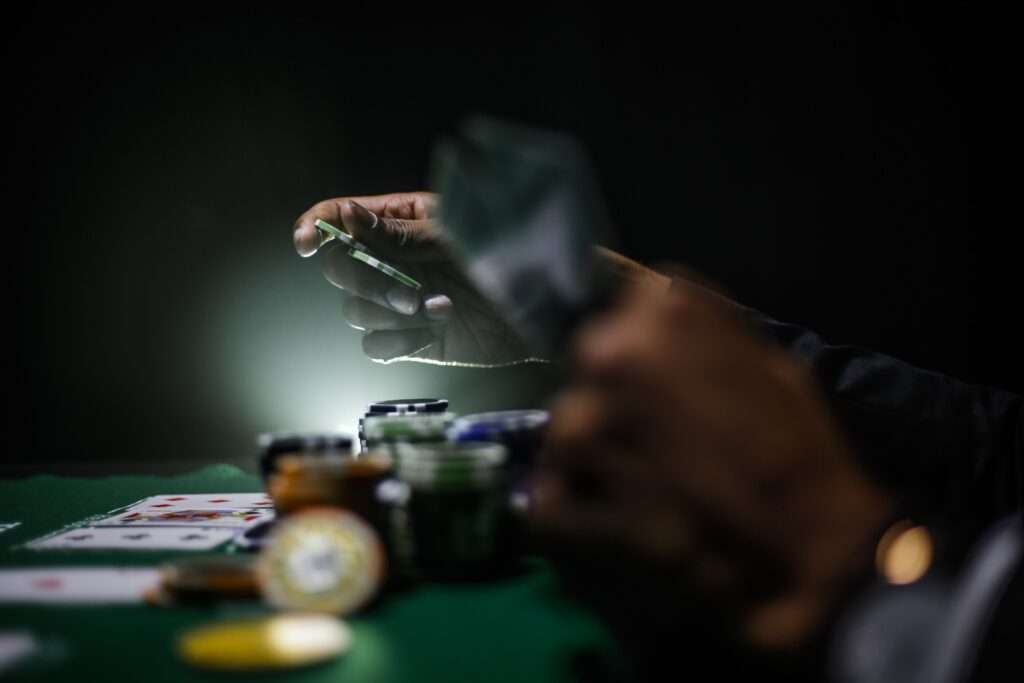 How Much is Esfandiari's Net Worth?
Ladies and gentlemen, gather 'round as we delve into the latest update on the net worth of a poker legend we all admire—Antonio Esfandiari. Brace yourselves, for as of our most recent knowledge, the maestro has accumulated an astonishing $35 million in tournament winnings, solidifying his standing as one of the most triumphant poker players of all time. A true testament to his skill, dedication, and strategic prowess.
The numbers speak volumes: a remarkable eleven occasions where Esfandiari clinched winnings exceeding $250,000. Each instance is a testament to his unwavering ability to navigate the high-stakes arena with precision and finesse. But there's more to his success than meets the eye. It's not solely about his poker acumen, although that undoubtedly plays a pivotal role. Antonio possesses a captivating charm, an affable persona that enchants all those who cross his path. This charisma, an elusive quality that only a select few possess, has propelled him into the hearts of poker enthusiasts worldwide.
And let's not forget his place in the annals of the World Series of Poker—here, he's not just a player; he's a cherished character, a symbol of the game's vibrancy and excitement. Antonio Esfandiari's magnetic presence at the tables, coupled with his exceptional gameplay, has etched his name as one of the beloved figures in this prestigious series.
So, dear readers, as we stand on the cusp of Esfandiari's remarkable journey, let's celebrate the man who embodies poker's essence—a fusion of skill, personality, and an undying passion for the cards. This is Antonio Esfandiari: where fortune favors the bold, and charisma accompanies brilliance on every deal.
Antonio Esfandiari Big One for One Drop
We'll use the WSOP One Drop as a clear example here. Namely, Antonio took down this tournament back in July 2012. He won $18,346,673 in one day. The fee for a high-stakes poker game is one million dollars. One Drop tournament was held a couple of times at the WSOP.
In fact, several business people wanted to pay the fee to participate here. However, the officials turned them down and instead allowed the professional poker players to participate: Esfandiari included!
Now, the figure of $18 million sounds enormous to some inexperienced readers. Now our favorite poker player did technically win that amount; but in reality, he did invest the first million just to participate. Moreover, his personal takings would be approximately one-half of that total. But, hey, who would mind having some $9 million in their bankroll?
The Magician, as people like to call Esfandiari, probably kept ten percent for himself, while receiving some five percent more or less bonus from the backers.
Some also speculated that the Magician kept somewhat between 3,5% to 45%. The only person who could give us a piece of reliable information is, of course, Antonio. However, even though people asked him this question many times before, he remained silent and mysterious about this issue.
But, it is our strong belief that the figure of 15% sounds very reasonable. It was actually Phil Hellmuth who gave this assessment. We agree with him, because of another example of One Drop's big winnings, when Phil Ivey kept 15% to himself.
Now, assuming that it was in fact just 15% then the sky-high number of $18 million goes south, leaving the Magician with a little over a humble $2 million. And this was before he had to pay the federal taxes.
Taxes
Since Esfandiari is a Nevada resident, he doesn't have to pay the income taxes of the state. However, he has to pay the mandatory self-employment and federal income taxes. According to TaxableTalk.com, the state of Nevada is collecting 42% tax from any WSOP Main Event winnings.
In the case of our Magician, if we assume that he had 15% of those $18 million, after taking those taxes out of the equation, he only got to keep around $1.6 million.
But, besides the One Drop tournament, Antonio still has $8.9 million over the course of his successful career. However, again, taking all taxes into consideration, this leaves him with some $2 to $3 million for himself. Uncle Sam needs his slice of the pie! He's always watching: you can't escape it!
The Magician's Cash Games
This is the ultimate unknown factor about any celebrity poker player: the amount of money they have lost or won in some private cash games or casinos. It is highly likely that Esfandiari, as sociable as he is, likes to take a trip to some high-roller poker games with other wealthy amateurs.
His friendship with Dan Bilzerian is well-known, and he probably has put a good word in to help find Antonio some juicy stake games. Once, Dan told Howard Stern that over the course of one year, Antonio won over $50 million playing poker in private cash games!
However, Esfandiari kept silent about those mysterious big private game scores and the amount of money he got from them. Every successful poker player knows that it's better not to brag about their winnings and how many opponents they have beaten. In fact, Antonio never even admitted to playing a legendary game against a certain millionaire Chinese businessman in Macau.
Antonio participated in the Super High Roller at the Aria casino back in 2015. He finished the game a quarter of a million dollars to the good. He also made a couple of appearances on popular TV shows like Poker After Dark' and 'High Stakes Poker.'
Back in September 2016, he received a StakeKings sponsorship. This means that Antonio has an obligation to receive staking into tournaments and promote the StakeKings site.
Esfandiari Isn't Afraid of Spending Money
The Magician isn't scared to spend some extra cash along the way. In fact, after his first big winning, after earning $1.4 million at the WPT LA Poker Classics back in 2004, he bought a Dodge Viper. Unfortunately for him, this investment was wrecked seven days later. Antonio was on a date in San Francisco when this happened.
He likes to brag about his evening eating habits, stating that he spends at least 300 nights a year in some fancy place. One of his favorite places is Jean Georges Steakhouse down at the Aria Casino and Resort, just across the street from his apartment. He visits the place over a hundred times a year.
Also, everyone knows he's a fan of the legendary Vegas nightlife. He loves to drink cocktails and some other pricey bottles. And as he himself has stated, he never spends more than $1,500 per bottle of Crystal champagne. This fact gives us some insights into his spending habits. However, sometimes he makes some strange decisions.
Once he made a bet with an amateur poker player and a businessman. They invested $500,000 and made a bet that neither of them would have sex for 365 days. Antonio lasted for a whole nine days before handing over the bet.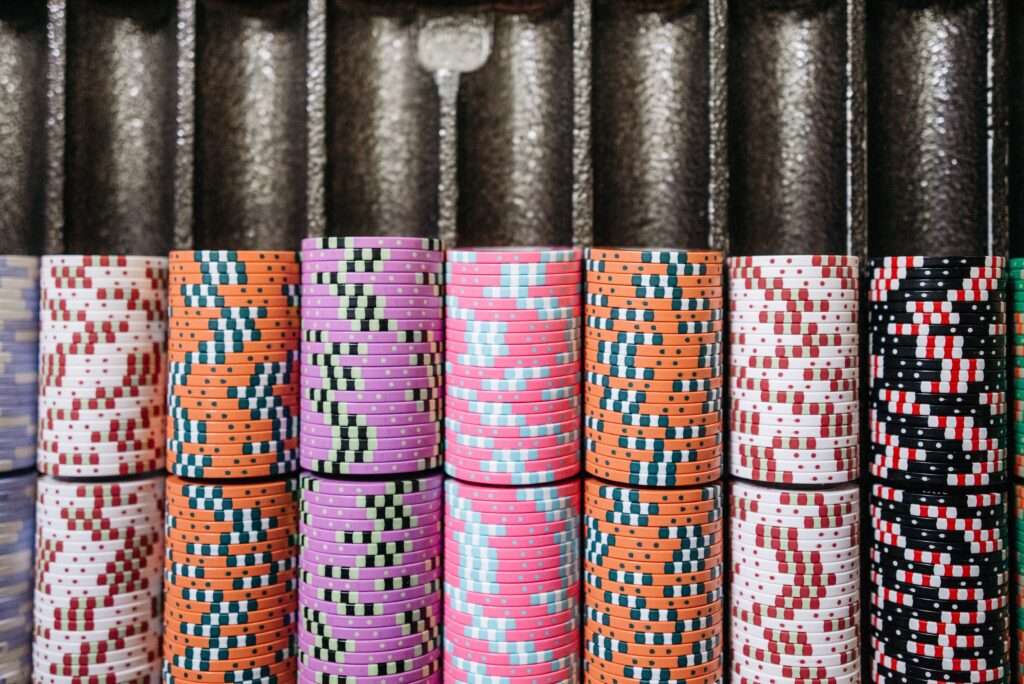 Esfandiari's Private Life
As we mentioned before, Antonio's house is near Aria, in the Panorama Towers. This is a luxurious condo tower. Just across the interstate from the Aria, his place owns one of the most beautiful views of the whole Strip. Many popular poker players live in this area.
The estimated price of his condo, which has two baths, two bedrooms, and a total of 2,189 square feet is over $600,000. This isn't Antonio's only unit though. He also owns two condos at Panorama Towers. As an addition to these residences, he holds another unit that he bought in August 2006.
His third one also has two bedrooms and two baths, but is smaller than his personal residence, with a total of 1,385 square feet. At the time he made the purchase, the value of the condo was $240,000.
There were some people claiming Esfandiari was buying real estate in California after he made the big win at the One Drop. However, until this very day, it is unclear if he ever did. Whenever we finally finish your adding up and then throw all of his possessions into the mix as well, we can conclude that the Magician remains a modest man, having assets of under a million.
TV Star and a Businessman
Ever since the early poker boom, the Magician has been on TV. He also made it to the big screen league, with a 'Runner Runner' movie appearance, next to Justin Timberlake and Ben Affleck.
As far as his reality TV participation goes, he had a starring role in the 'I Bet You.' And of course, we can't even count how many times he was a guest in televised poker games: both tournaments and cash games.
Every year, Esfandiari is the commenter on ESPN's broadcast of the WSOP Main Event final table.
As for his business, well believe it or not, the man owns a spray tan salon in Hollywood — Spray La Vie! It's found on an exclusive Sunset Boulevard location, just across the street from a famous nightclub Whisky A Go-Go.
He also published several books about poker. However, they never made such a prominent figure to actually contribute to the Magician's wealth.
There is one unknown variable about his life. We all wonder just how much money Antonio saves and place into his investments. Well here's a fun fact — Esfandiari's own uncle is a financial advisor, so we can presume that he may be getting a little help managing all that poker cash.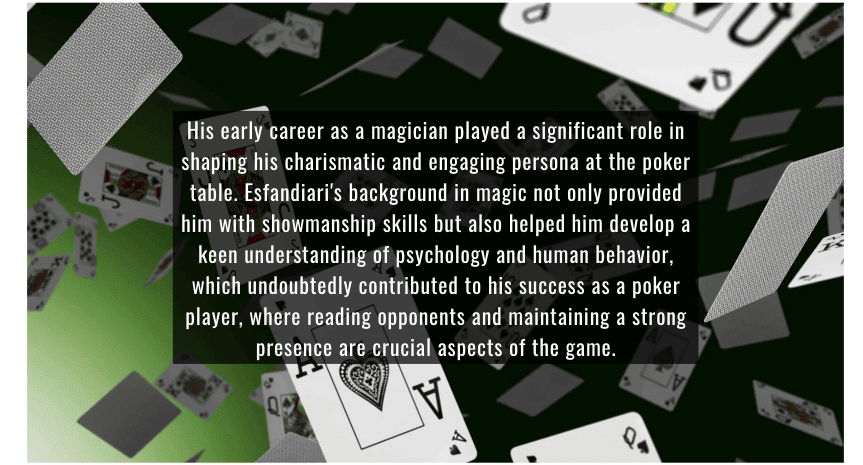 The Love of His Life
Believe it or not, poker isn't the only love of his life. Antonio tied the knot with the gorgeous Amal Bounahra. See, the saying 'you can't have your cake and eat it too' isn't true — this man has it all! Plus, Amal also shares her husband's passion for the big game. In fact, her father, Badih' Bob' Bounahra, made the final table at the WSOP Main Event in 2011, earning her over a million at the time. The couple got married in 2015, the same year that they had a son. Antonio speaks a lot about the love he feels for his wife and son.
And there you have it, the intriguing tale of Antonio Esfandiari's journey from conjuring tricks to stacking chips. From a magician's hat to a poker player's shades, he swapped one kind of magic for another, captivating audiences not with rabbits and hats, but with calculated risks and triumphant bluffs. With an incredible net worth that mirrors his larger-than-life personality, Esfandiari has shown us that poker isn't just a game of cards; it's a saga of strategy, wit, and a touch of charm.
So, whether he's making his opponents scratch their heads at the table or leaving us all in awe of his financial accomplishments, one thing's for sure: Antonio's story is one for the books, reminding us that in the world of poker, just like in magic, anything is possible with a bit of skill and a sprinkle of charisma.